Real-life learning or clinical experience is difficult to get as we emerge from the  pandemic. Many healthcare environments are still operating at reduced levels or under restrictive access. Taking an innovative step in hands-on learning, Algonquin College's Occupational Therapist Assistant and  Physiotherapist Assistant (OTA/PTA) program launched a new clinical placement with The Dementia Society to provide students with first-hand experience to learn more about dementia and the needs of our growing senior population.
As members of our future  medical workforce, learning about dementia and working with people living with dementia is key to quality care. Algonquin College and The Dementia Society launched this mandatory clinical placement in January 2023. "We recognize that people living with dementia are at higher risk of falls. Our students will likely see people living with dementia and mobility issues in their work. With this in mind, we felt it was important to prepare our students for these realities as part of their clinical experiences," says Tim Tosh, Program Coordinator of the OTA/PTA program at Algonquin College.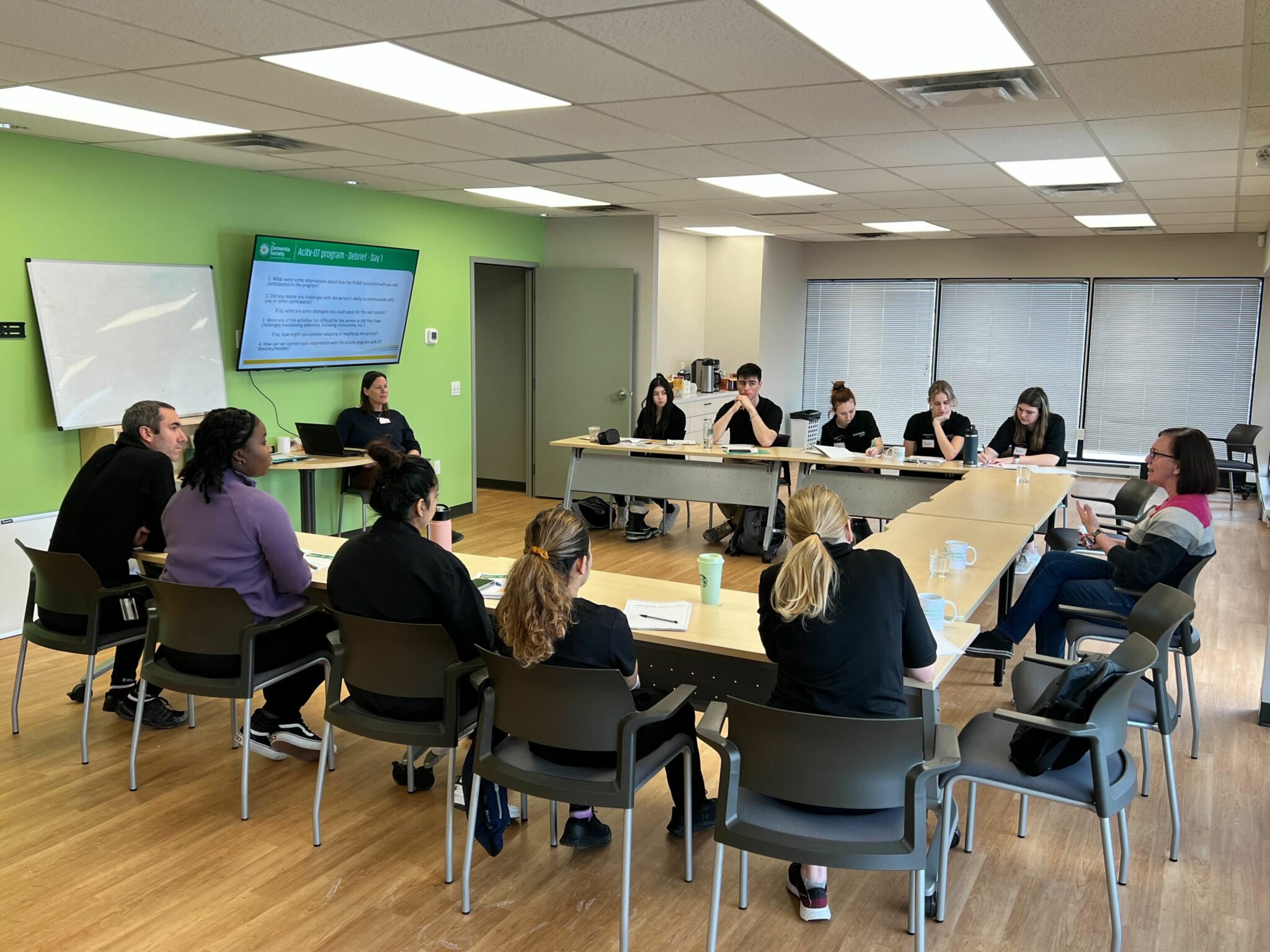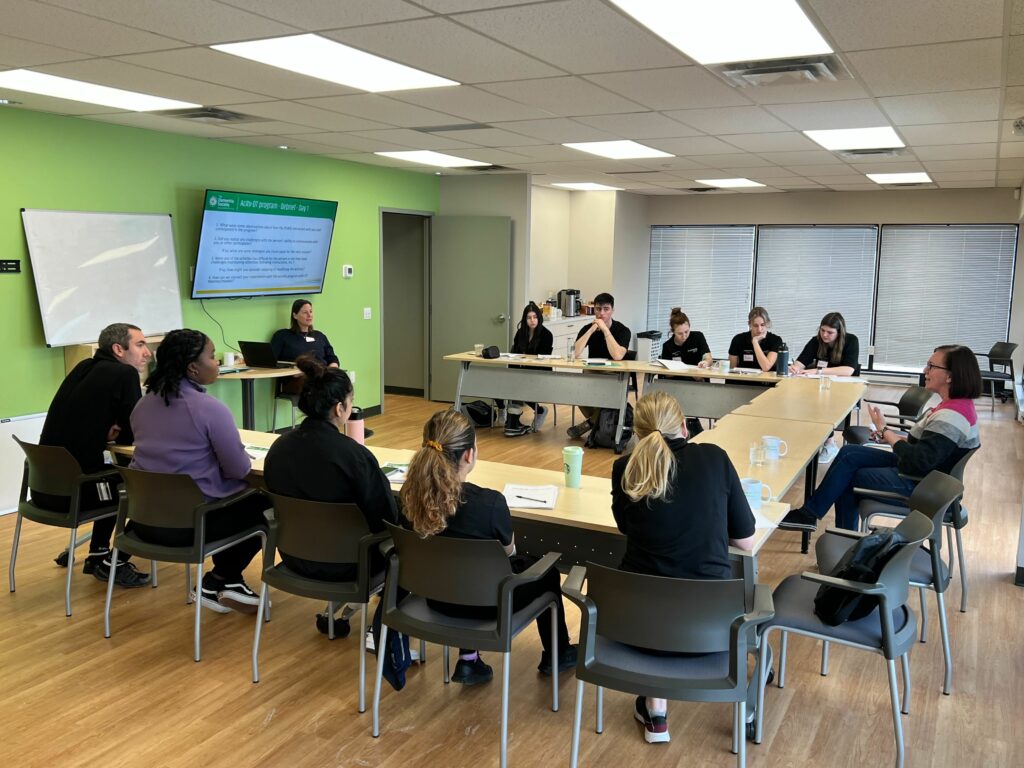 In Ottawa, the number of seniors aged 65 and over is expected to double in the next 20 years. As this population increases, there is a growing need to understand and better support the needs of older adults. And as we age, our chances of developing dementia also increase. The Dementia Society placement program provides an experiential learning environment where students can apply their classroom knowledge and skills in real life. "While Occupational Therapy Assistants and Physiotherapy Assistants work in many different types of jobs, having knowledge about dementia inclusivity and experience interacting with persons living with dementia will help to prepare students for future placements and employment," says Karen, Occupational Therapist at The Dementia Society.
In January 2023, the first placement of 40 students was divided into groups of 10. Each group takes part in a two-day placement over two weeks. Students begin with a briefing about dementia and learn dementia-inclusive approaches and communication strategies.
From the first day of their placement, students have the opportunity for one-on-one experience working with a person living with dementia. Students are actively involved in activities and exercises organized by Dementia Society staff. The second day involves independent learning; students get more time with The Dementia Society clients and are encouraged to lead activities and exercises.
After the client activity session, students share their experiences and observations in a debrief meeting with Dementia Society staff. They get an occupational therapy professional's  perspective and learn effective methods to tackle different situations, ways to support people in their activities of daily living and to promote safety at home. Students are also provided resources, information about assistive technology available in the region and lists of different services offered by organizations to support seniors. Our Dementia Care Coaches help students gain insight into dementia symptoms, and ways to approach and communicate with a person living with dementia.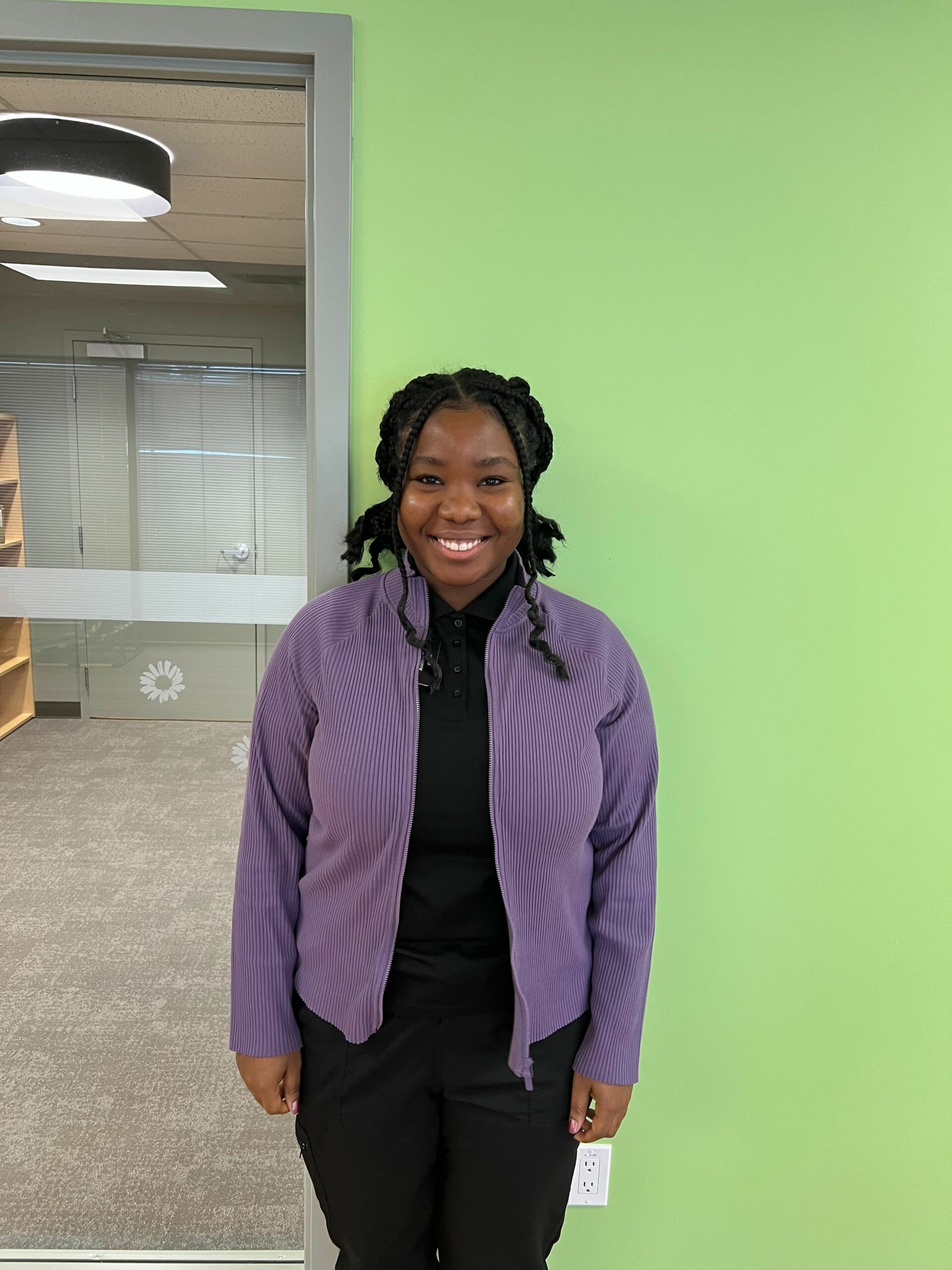 "The Dementia Society provides a great environment for us to learn .We get  exposed to different recreational and engagement activities and I can learn from observing how the Dementia Society staff and Care Coaches respond to individuals who have been a part of this program with us," says Richard, OTA/PTA student at Algonquin.
Another student, Auddery, says that she has learned many strategies to communicate with people living with dementia and seniors. "There's a lot of first-hand experience and engagement. This placement has helped me put school knowledge to practice and connect the dots."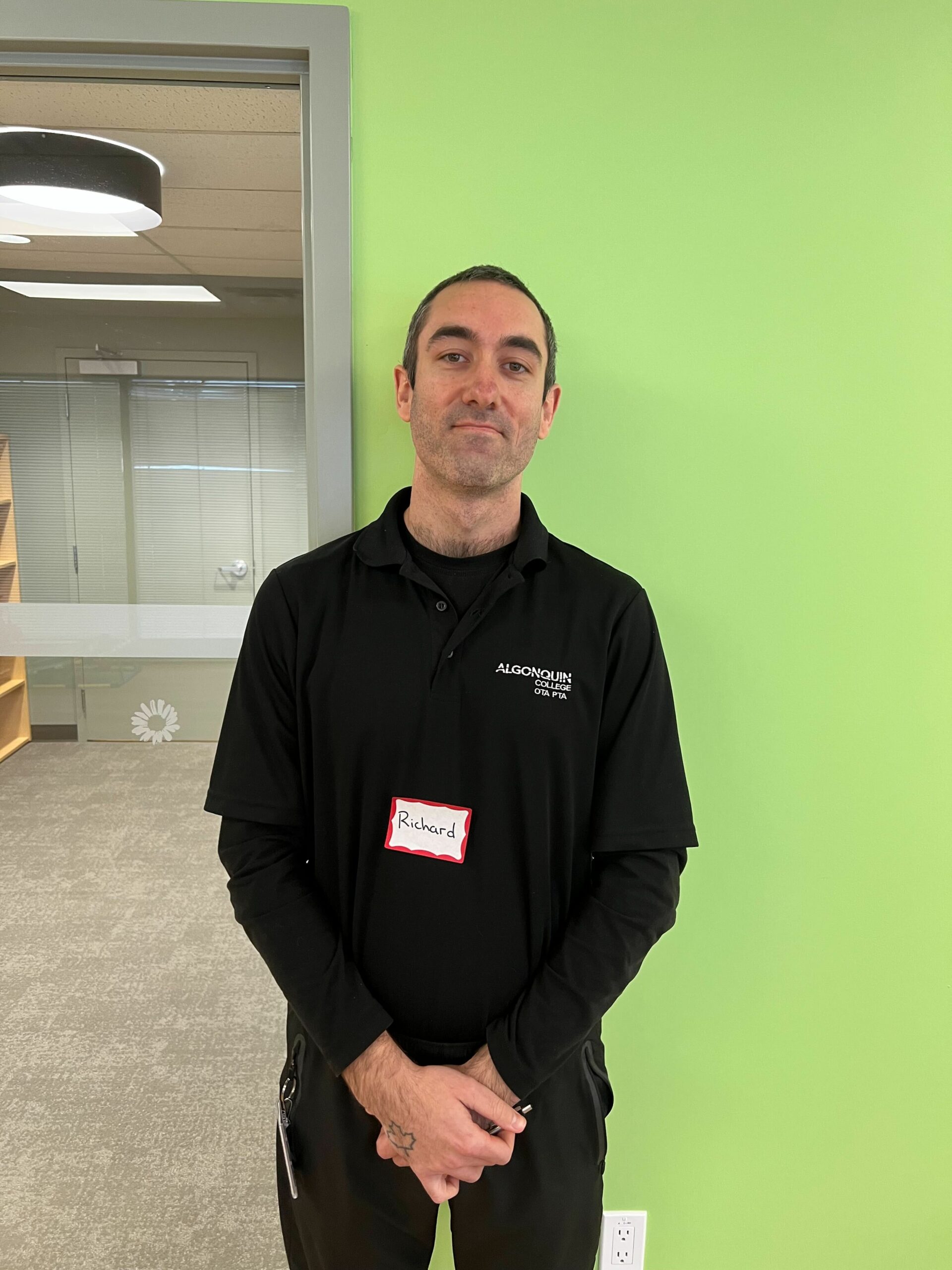 The placement has also received positive response from Dementia Society clients  participating in the placement program. One client wrote to thank the staff and students:  "When Jeff came back from the session, he was so happy and pleased. He was in a better mood this afternoon for the first time in about a year. He is looking forward to next week's program."
The Dementia Society looks forward to continuing this collaboration, and to actively help build a more dementia-inclusive Ottawa and Renfrew County.