The Dementia Society is excited to launch a brand new initiative to help support our clients and their families during the period of physical distancing brought on by COVID-19. We will be launching Pedal Power- a foot pedal loan program as a part of our ongoing Meaningful Activities programming.
We have curated a number of videos on YouTube of familiar surroundings and favourite travel destinations captured around the world, persons living with dementia and caregivers cycle together using floor pedals. This provides an excellent opportunity to enjoy some refreshing exercise while reminiscing together about previous adventures, travels, and experiences.
London Virtual Tour Bike/Walk- click here
Grand Canyon Bike/Walk- click here
Hawaii Bike/Walk- click here
Ottawa Bike/Walk- click here
Vancouver Bike/Walk – click here
Check out additional videos on Youtube here
Foot Pedals
We are pleased to loan Dementia Society foot pedals to support those who are physically distancing. It is our hope that this will bring a practical and engaging form of daily exercise to those who are unable to leave their homes at this time. The above list of available online videos you may find helpful will be provided to those who borrow pedals to help make your experience more enjoyable – of course you can also search online for your own videos that you enjoy while cycling!
We would love it if you would share a picture of yourself using your borrowed Foot Pedals! If you would be willing to share a picture, post it to Instagram, Facebook or Twitter with #DSORCPedalPower in the comments or email it to knair@dsorc.org
Foot Pedal loans
Pedals may be borrowed (maximum two sets of pedals per household) for up to one month
Provided there are no clients on a wait list for available pedals, you may be able to extend your loan period for an additional two weeks
In order to borrow the pedals, the Dementia Society will require credit card information on file. There is no fee for the loan of the pedals. Your credit card will not be charged without your notice and only in the event the pedals are lost or damaged
A member of DSORC staff will collect your credit card information over the phone when arranging your loan
Pedals will be available for Curbside Pickup on a weekly basis; a Dementia Society staff member will be in touch with you to provide you with a Curbside Pickup Location.
Please enter our Shopify Site to request a foot pedal. Once pedals are requested, a member of the DSORC team will contact you within 24-48 hours to confirm availability and advise you of the next available Curbside Pickup Date. If you have any questions, or are unable to pick up pedals for accessibility or mobility reasons, please contact info@dsorc.org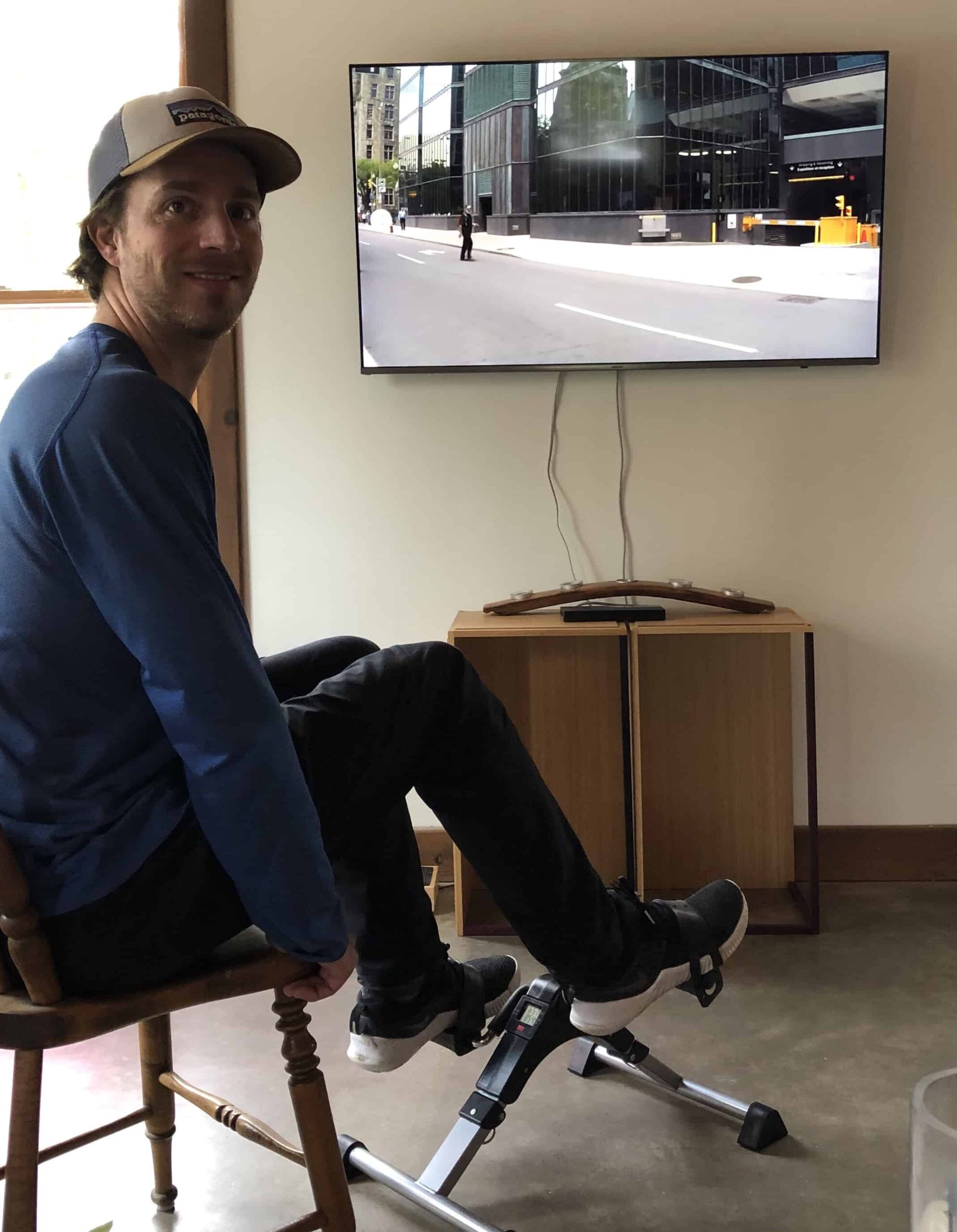 Pictured above: Dean Henderson, Director of Client Experience, Education and Innovation
for The Dementia Society of Ottawa and Renfrew County