Stronger Together: Changing the Dementia Story
Did you know that one in five Canadians experiences caregiving for someone living with dementia? Numbers also suggest that one in five of those caregivers avoid seeking help for as long as possible, possibly to escape the stigma of  dementia, including  Alzheimer's Disease. At The Dementia Society, we believe that awareness, information and inclusion are three important pillars to  stigma around dementia–whether it be self-stigma for people living with dementia, or the stigma others associate with dementia, and as a result, they treat people living with it differently. Over the years, the organization has shaped a number of projects to create awareness and bring positive change surrounding dementia. And in July 2021, we received a financial "shot in the arm" with  the award of project funding from the Public Health Agency of Canada. This grant is enabling us to extend our mission to reduce stigma around dementia and to build a Dementia Inclusive community where people living with dementia and their caregivers feel valued and supported. "Working in partnership with the local community, our Stronger Together project is helping us to extend our Dementia Inclusive Training so that the 24,000 people living with a diagnosis of dementia in Ottawa and Renfrew County and the people caring for them feel safe, understood and included. If we can reduce the stigma around dementia, we can reduce social isolation and improve quality of life for all," states Wendy Grimshaw, CEO of The Dementia Society.
Public Awareness: Change The Story
Our public awareness campaign is now running on digital media. Maybe you've seen these arresting ads on your social feed? While we may not yet be able to change the course of dementia, how we react–or change the story–to a diagnosis, or to a person living with dementia can make a big difference in quality of life for everyone impacted by dementia. 
Dementia-Inclusive Training: 30-Minutes to Dementia Awareness…and Inclusion 
Dementia-Inclusive Training sensitizes individuals and businesses to the needs of people living with dementia and their caregivers. While we have offered this training for some time and optimized it to deliver the most important information needed to recognize and help a person living with dementia in the least amount of time, the project funding allows us to create content specific to organizational needs and environments, like financial institutions, retail and first responders. First responders–like fire and police–frequently need to approach people living with dementia in heightened situations; communication may be very strikingly different from regular conversations, even alarming. Our adapted and unique, purpose-designed training has been effective to train the fire service in Arnprior and the OPP in Renfrew, Ottawa Valley and Killaloe. We will also provide free, adapted training to a number of Ottawa service providers in the coming months, including for Paramedics, OC Transpo and staff of the Ottawa-Carleton School Boards.
But Dementia-Inclusive training is not just for business and service providers–it's for everyone! We currently offer free 30-minute Dementia-Inclusive Training sessions online, every Tuesday. Learn strategies for approaching and communicating with a person living with dementia, and gain perspective on environmental considerations to optimize your home or place of business for people living with dementia and their caregivers. "I want to thank you for organizing the Dementia Inclusive training and making it interactive," says Elizabeth Kilvert from company, Unrefined Olive who attended the training session. These live online sessions take place every Tuesday at 10 AM. Register here.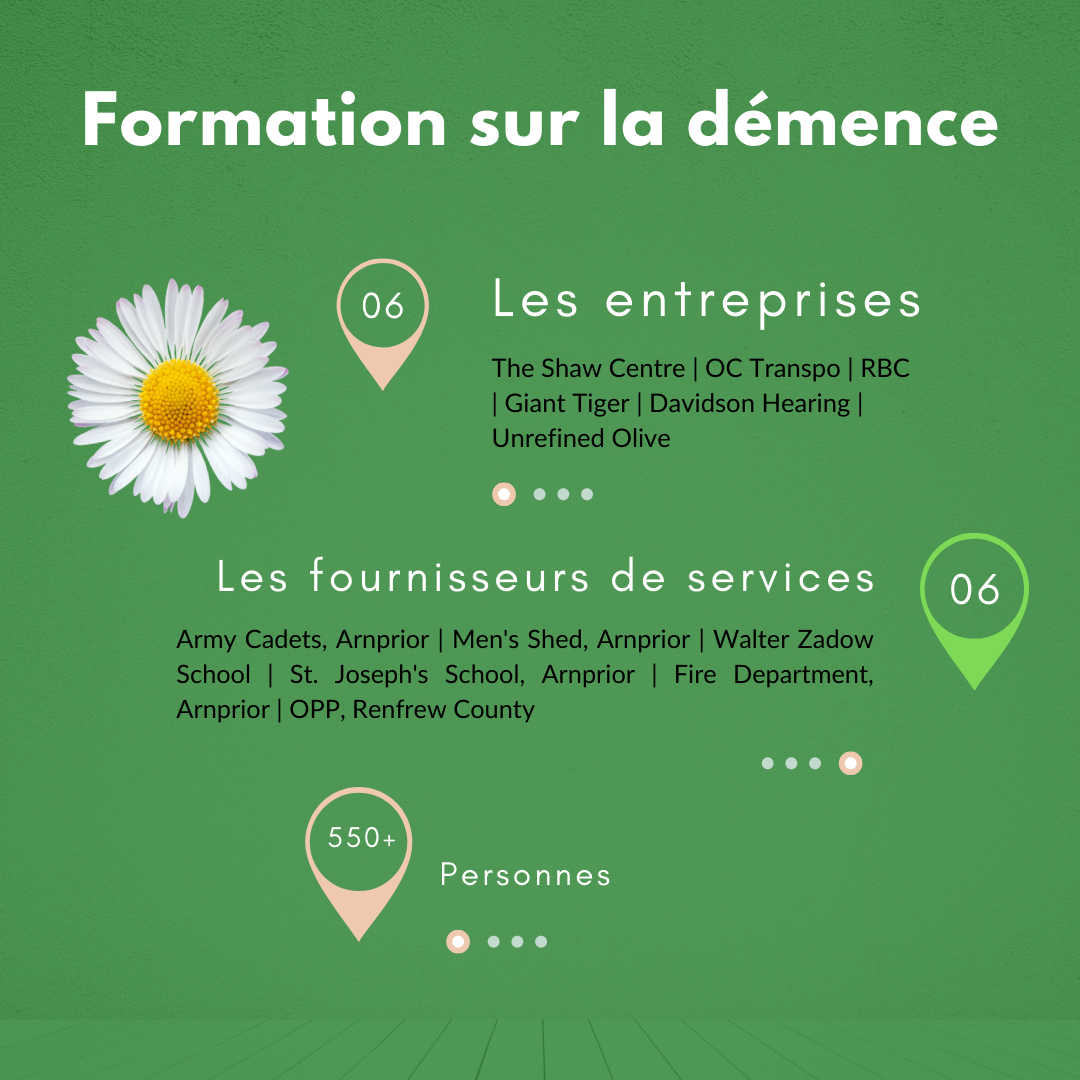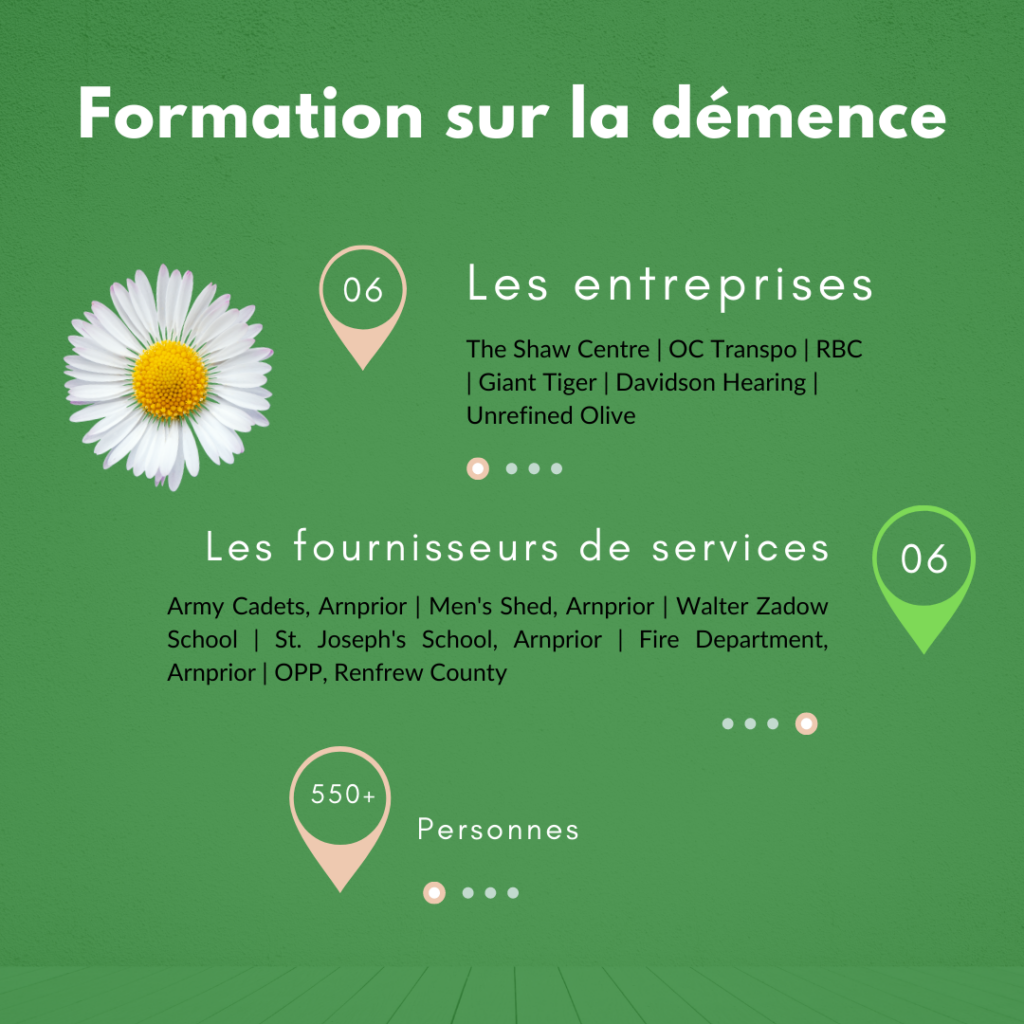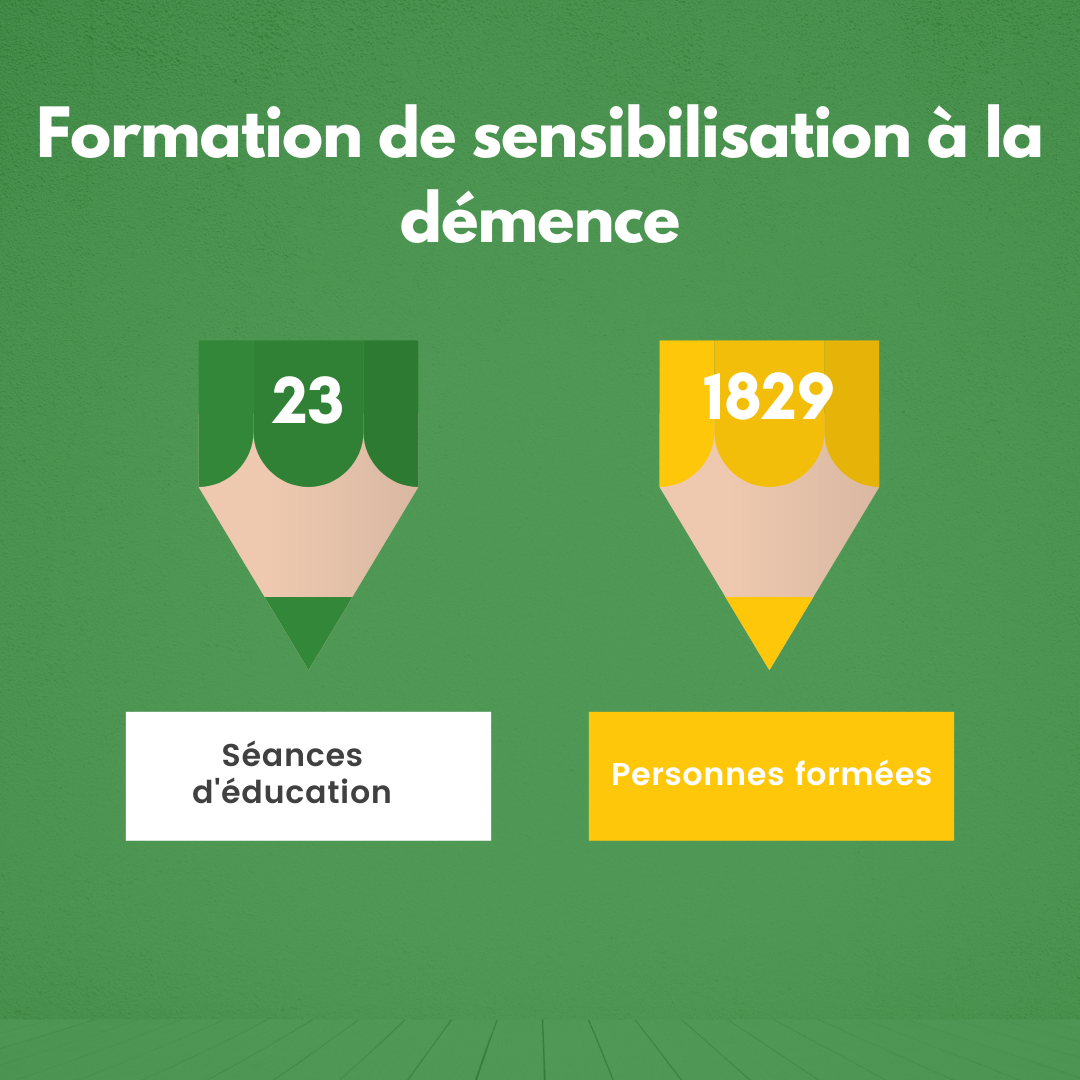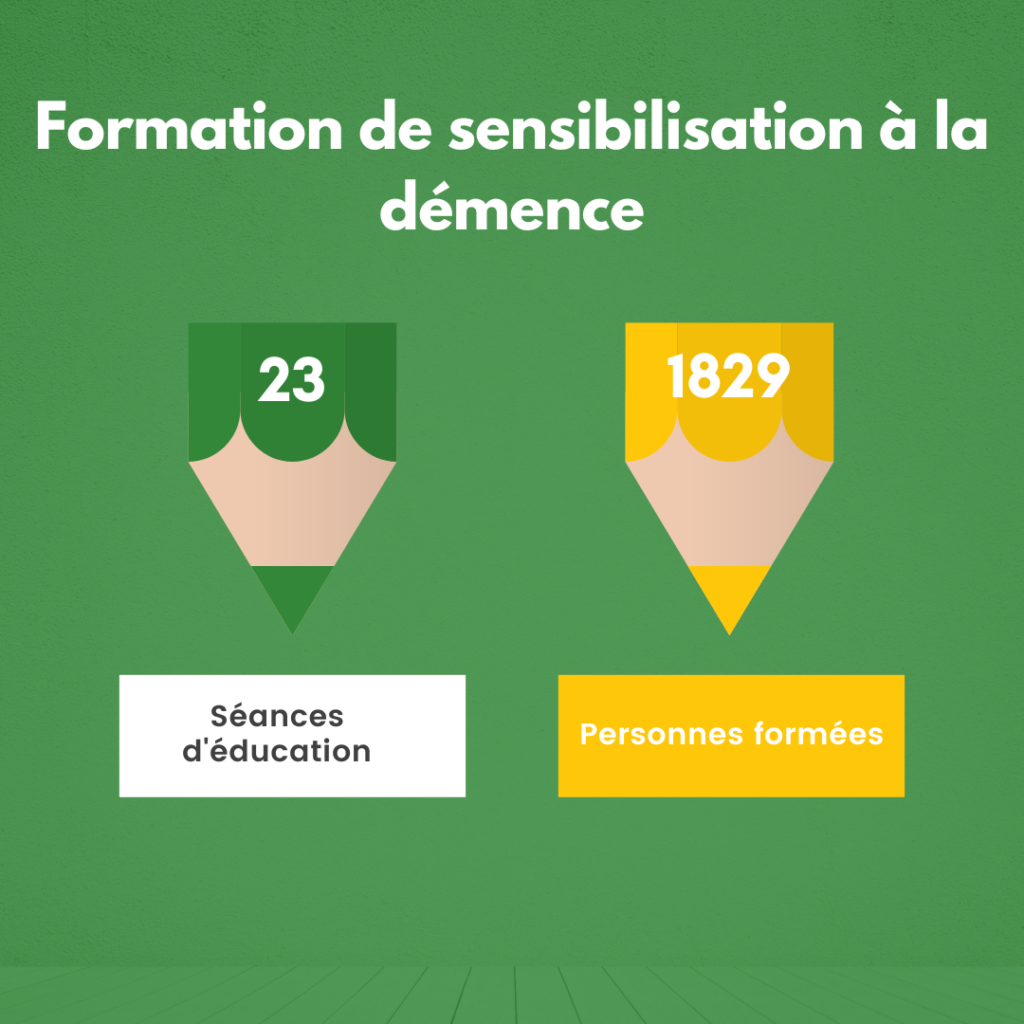 Dementia Awareness: Taking it to The Streets!
Part of the Stronger Together project is bringing needed information about dementia prevention and services to the community together with the Arnprior and the McNab/Braeside town councils, we held a weeklong event in May to spread dementia awareness. The "Better Ways, Better Days" event  with a flag-raising ceremony by mayor of Arnprior, Walter Stack, who, along with the Mayor of McNab/Braeside, Tom Peckett, and Dementia Society CEO, Wendy Grimshaw, showed their support at the opening ceremony of the Information Fair in Arnprior on May 7th. Several community partners including the Greater Arnprior Seniors Council, Seniors Active Living, The Men's Shed, National Ballet School of Canada, Arnprior Hospital and Seniors at Home also participated in the Information Fair. Throughout the week, free woodworking, dance workshops and dementia-inclusive training sessions were offered in the community. 
Here are some pictures from the Reminiscing Garden event we organized in Arnprior. A beautiful sunny day spent well with our community members, recalling memories and socializing. There was live music from the Ukulele Ladies and food provided by Lion's Club at this socializing event. More similar events coming soon!
Dementia Awareness includes prevention: Yes, we can prevent and delay some dementias!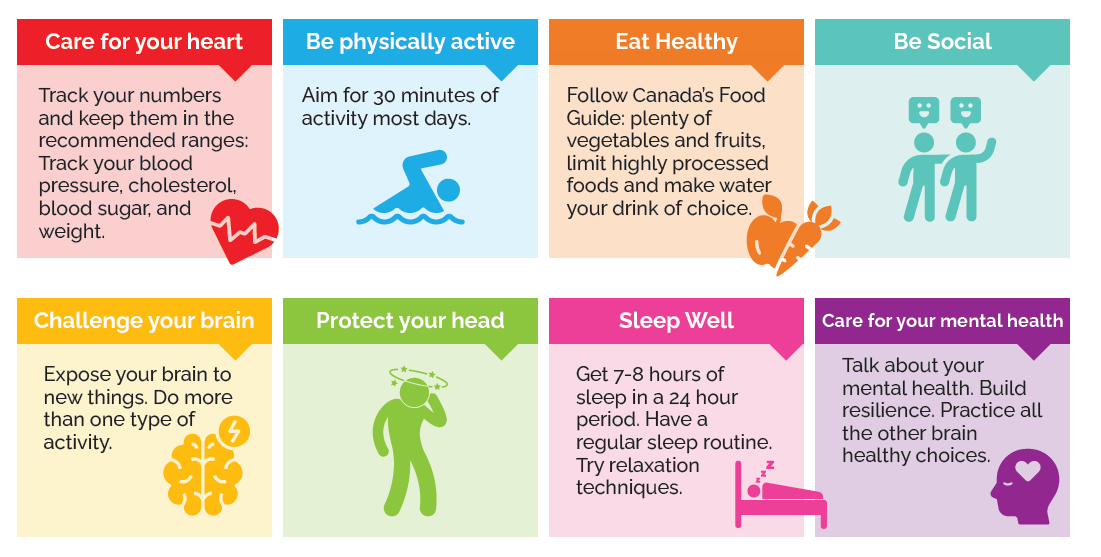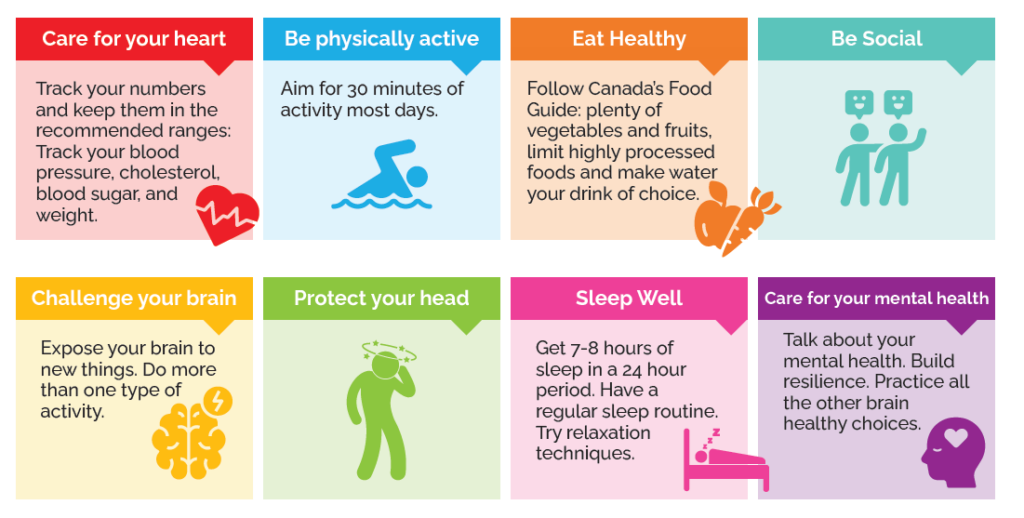 Dementia Awareness includes prevention: Yes, we can prevent and delay some dementias!
The project funding will support these awareness, education and inclusion activities through March 2023 with more to come across Ottawa and Renfrew County, maybe even to a neighbourhood near you!
Production of this project has been made possible through a financial contribution from the Public Health Agency of Canada. The views expressed herein do not necessarily represent the views of the Public Health Agency of Canada.