Make a Connection Volunteer
Make a Connection, Brighten Someone's Day
Volunteer for Make a Connection
Volunteers play a crucial role in the Make a Connection program by providing meaningful social interactions to persons living with dementia, and to enable caregivers to take a break. This is an age friendly opportunity and friends of all ages are invited to apply.
You can build a connection in-person, virtually, by telephone or a mix. Visits are typically 20 minutes to 1 hour on a weekly basis, and, if virtual, are on a variety of platforms such as the phone or Zoom, depending on the client's preference and capabilities. You can Make a Connection through conversation, music, games and shared interests. 
About The Make A Connection Program
The Make a Connection initiative helps people living with dementia and their caregivers socialize and enjoy meaningful interactions, both virtually and in person.
You can make a new friend and treat yourself to a restful break from your daily routine. To remove technical barriers and make a virtual connection, we also offer free tablets, Amazon Echo Shows (smart display and voice command device), along with personalized technical training from Connected Canadians mentors.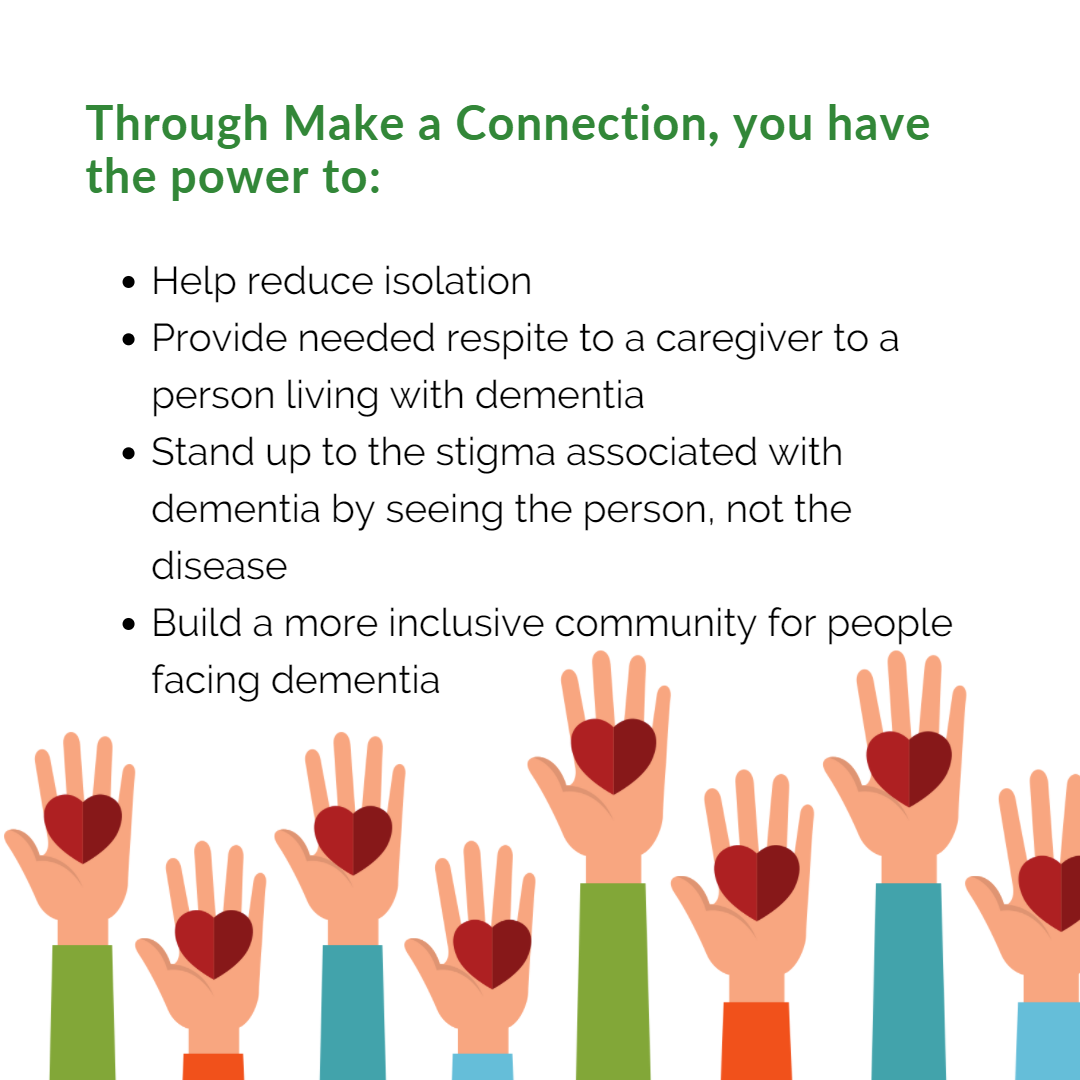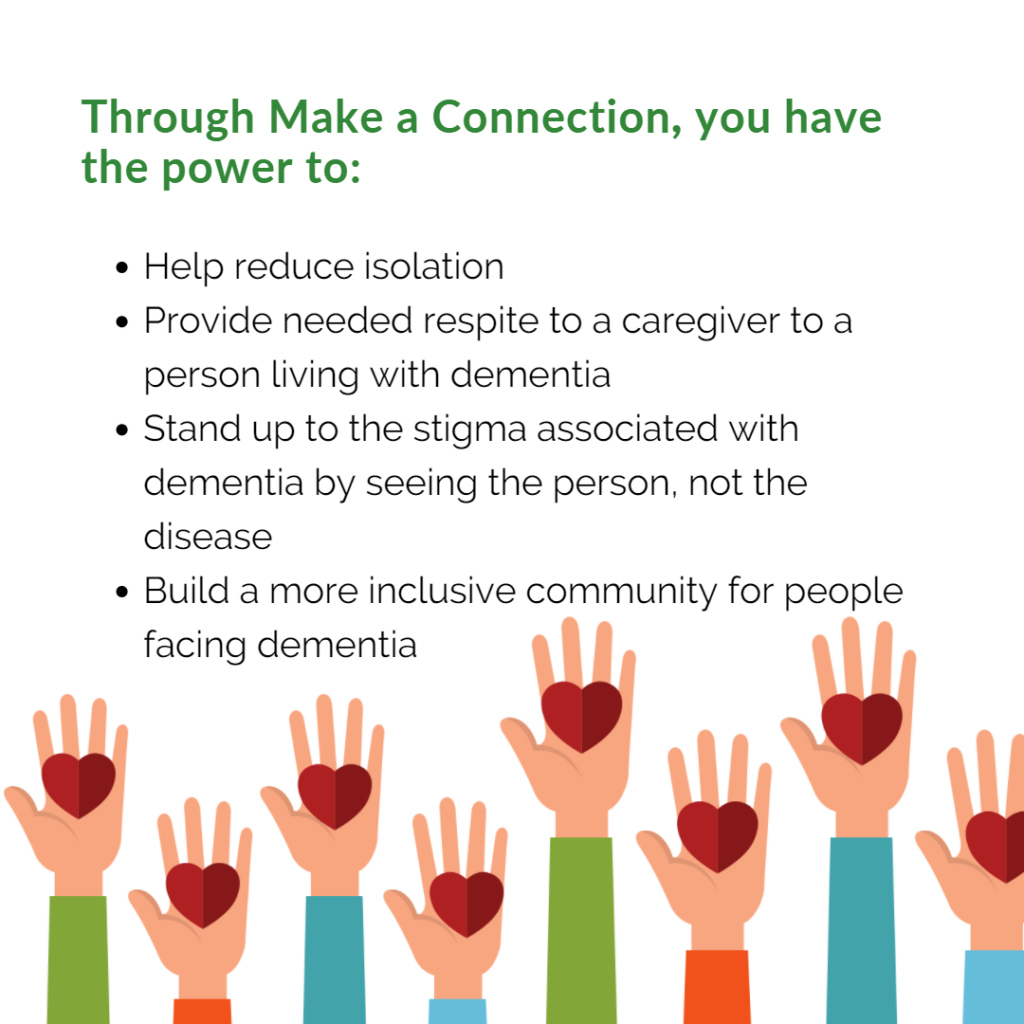 Primary Role and Responsibilities:
Communicate with caregiver as needed to arrange visits
Maintain communication with The Dementia Society (provide visit status, forward questions, and offer feedback)
Prepare and host remote and/or in-person visits
Coordinate and prepare any particular items needed for your visit (photos, music, videos, a list of the client's interest, etc.)
Meet and engage with client in the preferred setting (phone, Zoom, in person etc.)
Provide troubleshooting support to those experiencing technical difficulty (optional)
Engage with participants and maintain enthusiasm, compassion, and patience
Qualifications and Skills:
Positive attitude with excellent interpersonal skills
Compassion and empathy
A valid (within last 6 months) Vulnerable Sector Check is required, which we help facilitate
Reliability – able to honour scheduled commitments
Discretion – must maintain confidentiality
People of all languages are invited- high demand for French speakers
For Remote or Virtual Visits:
Tech-savvy, with the ability to independently troubleshoot common/minor technical issues such as audio/visual connectivity disruptions
Reliable access to both internet and email
Experience with Zoom or other online meeting platforms is an asset
Patience and compassion when working with others who are not tech-savvy
What You Can Expect:
Fill the form below: please upload your resume and add two references.
Selected applicants will be invited for an interview, followed by a reference check.
Successful applicants will be provided with orientation and role-specific training.