Here's to making it better, for 40 more!
Dementia is often described as a marathon for which we must pace ourselves.  It can be very isolating and support and services are key to navigating this tough journey.  At a kitchen table 40 years ago, we asked "how can we make this better?" and with that, one of the most innovative dementia-support organizations in Canada was established. In 2017, the Dementia Society of Ottawa and Renfrew County became a stand-alone entity to ensure that all the funds we raise stay in and directly benefit people living in our community.
 "How can we make this better?" continues to guide us today. Our Board of Directors, our management team and staff are proud to carry on this legacy of independence and innovation.
We are very grateful for the trust and support you show for our work. We look forward to celebrating this important milestone with you in the year ahead. Cheers to 40 more!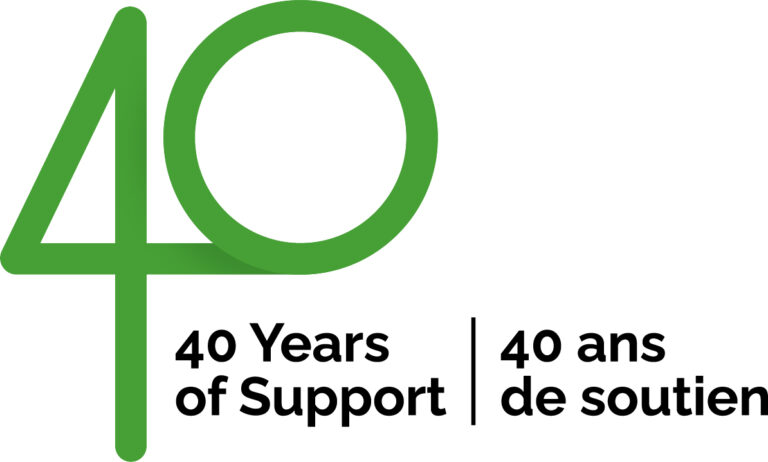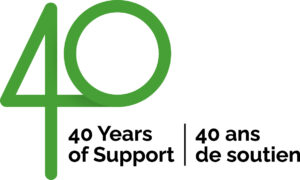 La démence est souvent décrite comme un marathon pour lequel nous devons nous rythmer. Elle peut être très isolante et le soutien et les services sont essentiels pour naviguer dans ce dur voyage. Il y a 40 ans, autour d'une table de cuisine, nous nous sommes demandés « comment faire pour améliorer la situation » et c'est ainsi qu'est née l'une des organisations de soutien aux personnes atteintes de démence les plus novatrices au Canada. En 2017, la Société de la démence d'Ottawa et du comté de Renfrew est devenue une entité autonome afin de s'assurer que tous les fonds que nous recueillons restent sur place et profitent directement aux personnes vivant dans notre communauté.
« Comment pouvons-nous faire mieux ? » continue de nous guider aujourd'hui. Notre conseil d'administration, notre équipe de gestion et notre personnel sont fiers de poursuivre cet héritage d'indépendance et d'innovation.
Nous sommes très reconnaissants de la confiance et du soutien que vous accordez à notre travail. Nous nous réjouissons de célébrer avec vous cette importante étape dans l'année à venir. Trinquons à 40 autres années!