Nadia's mother, Mina Bonello loved to stay active. "She could do everything… a typical Italian mum, always helping, always cooking, cleaning and taking care of everything. Mum never moved slowly and was always very much a family person." So when her mother did start to slow down, forget things and repeat conversations they just had, Nadia got worried. "It's hard to see your mum change in that way."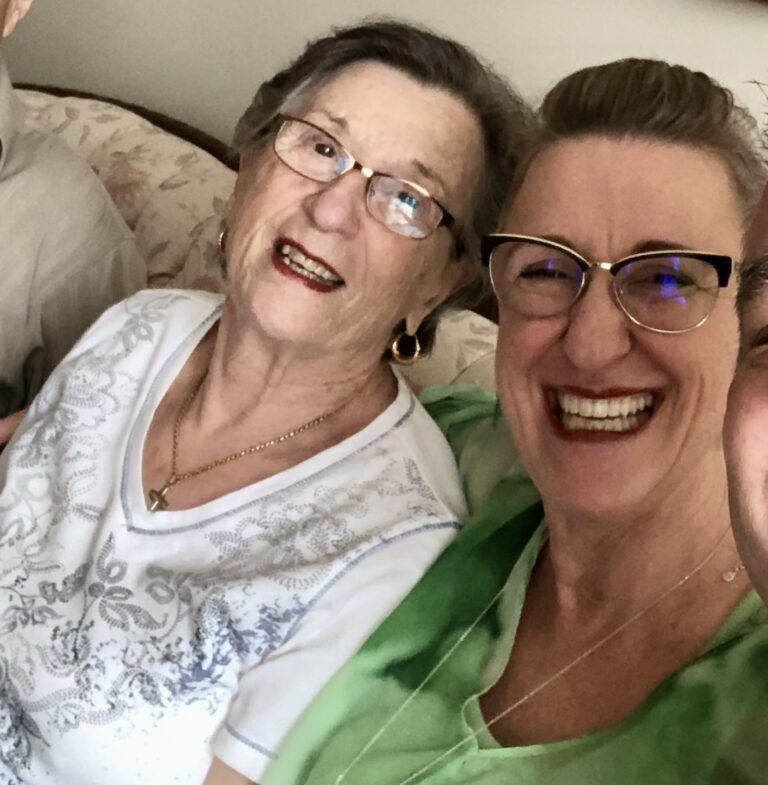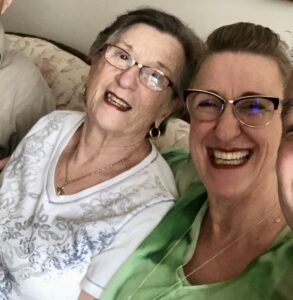 However, Nadia couldn't point to a specific reason for her mom's changing behaviours due to her health conditions of diabetes, deafness, and balance issues. But when Mina broke her collarbone, she was admitted to the Geriatric Hospital and had to undergo extensive testing and interviews— and she was finally diagnosed with Vascular Dementia*. "Having an official diagnosis was devastating for me. Mom didn't really understand her diagnosis. She still doesn't."
 "That is when I realized that I need to take charge and I went into research mode," says Nadia.
Fortunately, as Nadia says, she discovered The Dementia Society. "I contacted The Dementia Society and was connected with a Dementia Care Coach. He (the care coach) walked me through all the things that The Dementia Society could help me with. He even signed me up for workshops and support groups. The workshops helped me gather a lot of content." 
Now, five years after the diagnosis, Nadia says that the support she has received after connecting with The Dementia Society has kept her grounded, especially in overwhelming situations. "Recently, my mom got quite sick and we saw a level of dementia in her that we had never seen before. This made me thankful that I am already aware of and using The Dementia Society's resources."  She even says that caregivers like her may become confused about where to find affordable help at the right time. "The fact that there is free support is amazing as I believe many patients and caregivers are on fixed incomes."
 Talking about the resources that have helped Nadia learn more about dementia and understand the changing needs of her mom, she says the dementiahelp.ca website has become her go-to. "The site is a great resource with so much information."
Nadia's journey with dementia has taught her a lot. From learning about the disease as much as possible to asking for help without hesitation. Her advice for anyone starting to live with dementia or care for someone living with dementia is, "I would tell them two things: go to the family doctor and have them refer you to the geriatric hospital and definitely connect with The Dementia Society so that the caregiver can get the support that they need."
We all have our own ways of coping with situations and life and for Nadia, she needed to be busy, "I'm a doer.  I needed to be doing something… I'm also a creative person, I have to create."  As part of Nadia's artistic designs, she uses vintage buttons to create jewelry, in particular vintage button bracelets that are like memory bracelets.  Each button holds its own story, like a tiny piece of artwork that can hold memories and nostalgia.  At one of her fundraisers, a woman told her "That button released a memory that I haven't accessed for almost 50 years.  My mother used to have a dress with those buttons on it."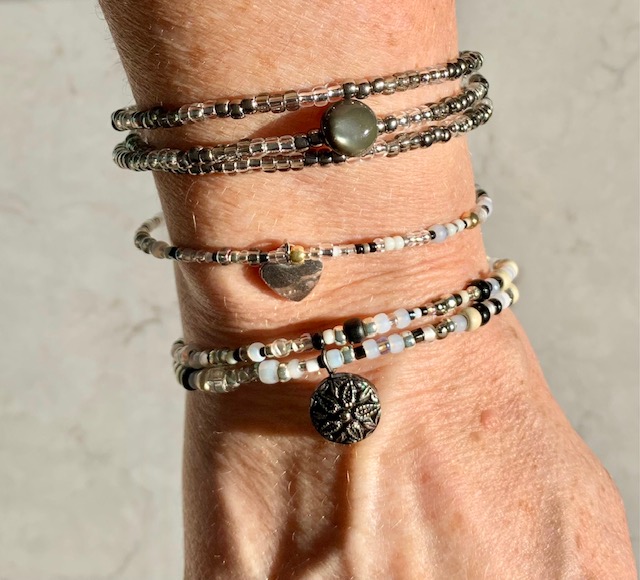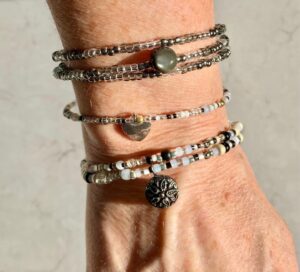 On Tuesday, 29 November, The Dementia Society is participating in the #GivingTuesdayCA celebration. During this 24-hour online giving event, funds raised will provide compassionate support, tailored coaching, and practical education to everyone impacted by dementia while building a dementia-inclusive community. Help us continue providing free programs, activities and services to Nadia, Mina and the 24,000 people living with dementia in Ottawa and Renfrew County.
By donating as early as possible on Tuesday, 29 November at Give65.ca/DementiaSociety, you can help us take advantage of up to $5,000 in matching grants that are awarded on a first-donated, first-matched basis.