"My dad was hard working, liked country music and animals, and loved his family." That is how Christine describes her dad, Peter, a police officer, a crown prosecutor, and then in 1985, a campground owner. He and his wife Gisele sold their house, took early retirement, and followed their dream of having their own campground. Sadly, his wife's death in 1993 changed that dream. Over the years, grief and depression set in. One of the things that kept Peter going was the couple's pet dog, Velvet. "Velvet became my dad's lifeline," says Christine.
Amongst other things, Peter occupied himself caring for Velvet– her companionship helped him during a difficult time. But life had different plans. Within a few years, Velvet died due to an unfortunate accident. This accumulated grief made Peter lose interest in what previously gave him comfort. "He made remarks like, 'I just don't want to be here anymore,' and that he is "sticking around just for us."
While the family was trying to recover from these personal losses they also started noticing many signs of forgetfulness in Peter. "He would go to visit people and would get lost on the way," says Christine. What triggered Christine to believe something was truly wrong was an incident that occurred during their trip to Florida- a trip her dad had been taking for many years. "Because we were already concerned for him, I accompanied him to his campground in Florida. On his way back, dad wanted to buy grapefruits for all the siblings- it was our little family tradition."
"I remember dad went to the cashier to pay the $18 bill and was just staring at the money. He couldn't figure out what $18 was." 
 Later everyone in the family started paying more attention to these signs. He would tell each sibling how well we were doing in life. "It felt great but we realized he didn't really remember what we were doing in our lives." 
"Dad never accepted that there was an issue, just like he never accepted his diabetes of over 20 years." 
After friends in Florida notified the family of their own concerns, Peter had to give up his winters in Florida. This was very difficult for him. But as soon as the family thought that Peter was getting comfortable with asking for help related to mobility issues, he experienced another setback. Peter lost his driver's license. "As a driving instructor for many years, I think this was a major trigger that deepened his depression," shares Christine. 
Peter became increasingly frustrated with life, and with concerns about being a burden to his family, he decided to move to a retirement home.
Later in the spring of 2018, Peter was admitted to the Queensway Carleton Hospital due to pneumonia. "It was the staff that recommended an assessment because they saw some signs of dementia," says Christine. Peter was finally diagnosed with dementia in 2018.  
Life was no longer the same for the Taylors. "I was clueless; I wanted to talk to him but didn't know what to do." While the family was struggling to understand this change, they learned about The Dementia Society through a friend. Christine recalls the first meeting with a Dementia Care Coach being "reassuring." 
She joined webinars and support groups to learn everything she could about dementia. "I always wanted to try and improve his existence in small ways and The Dementia Society gave me the tools to do that." The Care Coach shared communication tips and things to do to support him. Christine was also introduced to The Dementia Society's Lending Library. As she was browsing through the different activity kits that could spark her dad's lost interest, she saw "Companion Animal" listed on the site. Without a second thought, Christine knew what to do; she borrowed the companion animal and brought it to her dad. "We had brought his old books, photos and other items to help him remember, but nothing really worked. But when he met the companion animal, a dog like Velvet, , his eyes lit up!"
 "We named him Nipper- after my father's first dog."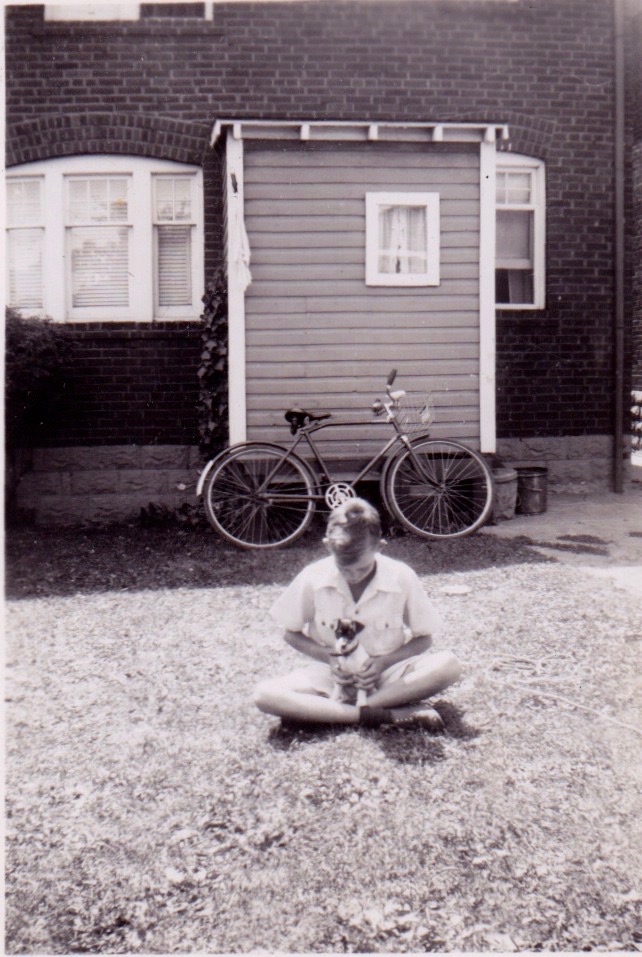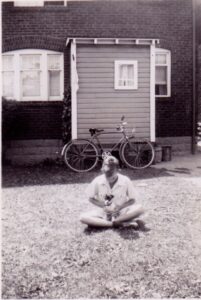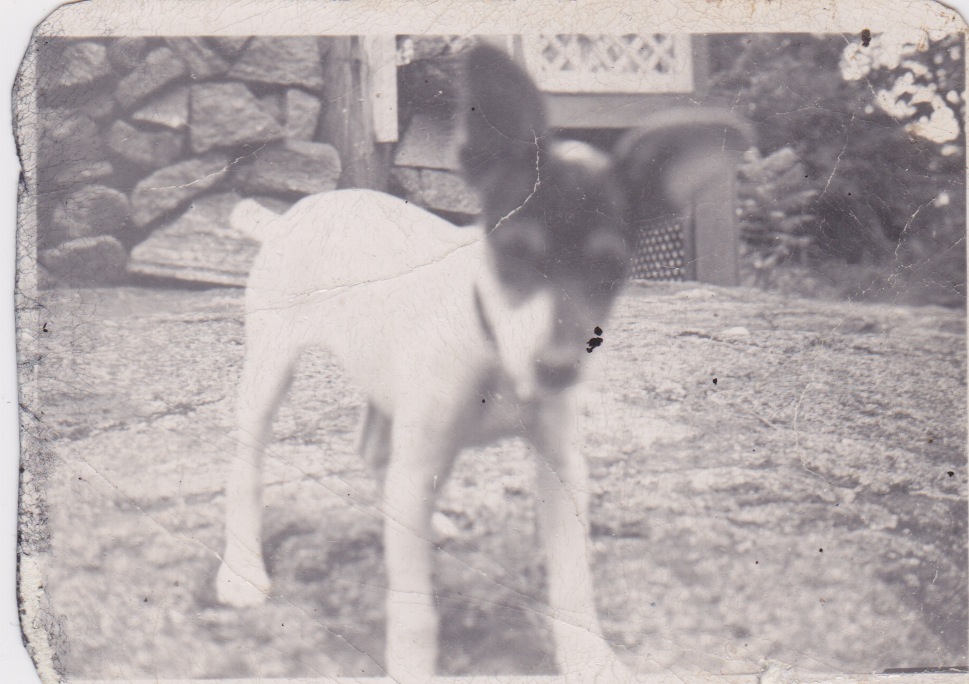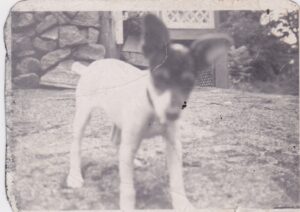 Nipper was Peter's ticket back into the world— a world where he could smile again, talk again and feel alive again. "I could see him talk to the dog and smile every time it barked. For him, Nipper was a real dog."
As things got better, so did Christine's bond with her father. Their Saturday visits became more interesting. "The Dementia Society gave me something to engage in with my dad." They would spend time talking about Nipper and playing with the activity kits. "It wasn't the usual 'how's the weather' conversations anymore. Completing some of the activity kits even helped my dad feel a little more confident." 
Life gradually became steady— they continued their Saturday rituals until a new wave of COVID hit. Visits became an exception and after a hip injury, Peter's mobility declined. The pandemic and his mobility both led to increased isolation and cognitive decline. "The last time I saw him was in December 2021."
In early January 2022,  Peter broke his hip and ended up in the hospital again. Christine was now unsure if he could return to his retirement home. "The surgery really impacted his dementia decline. I talked to him once or twice by phone. He was always confused." As she discussed care alternatives with her Dementia Care Coach, Peter passed away. Christine and all her siblings were fortunate to share the last 30 hours with their father. "I wanted to be with him in the final hours- it was important for me, for all of us."
 Before his funeral, Christine reached out to her Dementia Care Coach to ask for the companion animal for one final time. They wanted to honour Nipper, Peter's best friend in good times and bad. Christine said that she and her family shared information about The Dementia Society at the service to help those facing dementia in their circle. 
Christine's experience has taught her a lot— the most important is to reach out for help. She advises caregivers and people living with dementia not to hesitate to ask for help when needed. "There are always things you don't know and there's always help if you reach out."